START
15 EUR
per user per month
FREE for each user
+ 1 user for read
Accounts and centers
1 currency
---


Models and versions
Forms, reports, dashboards
Comments and history
View account details
Import dimensions and values



User support
STANDARD
25 EUR
per user per month
NEJPRODÁVANĚJŠÍ
FREE for each user
+ 1 user for read
Accounts, centers and 1 dimension
1 currency
Workflow


Models and versions
Forms, reports, dashboards
Comments and history
View account details
Import dimensions and values



User support
PREMIUM
35 EUR
per user per month
FREE for each user
+ 2 users for read
Accounts, centers and 10 dimensions
Multicurrency
Workflow
Depreciations
Models and versions
Forms, reports, dashboards
Comments and history
View account details
Import dimensions and values
Evidence of assets and calculation of depreciation for planning purposes
User support
The price is excludes VAT. It includes the user license, regular system updates, operation in secure datacenter, backups, on-line user support and 24-hours service availability (with the exception of overnight updates).
With a large number of users license prices to be specified individually on request.
System can be installed into an intercompany environment (Microsoft IIS and SQL), more on request.
Consultation and system setup
The first setup can be managed easily managed with the help of our on-line support included in the operational cost. If you want us to take care of an aspect (list imports, calculations setup, forms and dashboard settings, training of other users, or data transfer from the current system), we can prepare an offer tailored to your needs. The one-off implementation for a mid-sized company usually costs hundreds of euros.
EASY, LUCID AND PRECISE FINANCIAL PLANS
EASY,
DETAILED
AND POWERFUL
SELF-SERVICE
WITH NO ICT COSTS
FIMIS WILL UNLEASH YOUR POTENTIAL

1

We will share our knowledge of financial controllling with you

Over the years with FIMIS, we have become aware of needs pitfalls and exceptions in planning. We will enable you to compare your procedures with other trends in financial controlling.

2

Finance is our hobby and we try to get to the root

One never stops learning. That is why we regularly participate in financial seminars and conferences. We try to get to the root of financial matters as it is our hobby.

3

We are using FIMIS ourselves for financial planning and delivery management

We recomend solutions and steps which work well for our customers and which we have been using for years.
FIMIS CUSTOMERS AND THEIR REFERENCES

"The FIMIS Budget System helps us a lot with controlling the finances of the vast network of hundreds of branches in the Czech and the Slovak Republic. All the data is compared automaticaly, so that executives can evaluate the financial outlook of their branches. Thanks to these advantages, we are able to save time and money in our budget control process."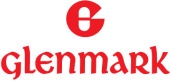 "For Glenmark FIMIS is a simple and effective solution for planning and controlling of both costs and revenue - as simple as Excel, with added value of unified storage, instant comparison, and the ability to work on-line for multiple users. Thanks to its adaptability to the corporate environment and simplicity and intuitive control its implementation was easy and fast."

"FIMIS allows us to centralize financial management information of all of our projects and is therefore an important asset for us to manage a developing company. I appreciate very much the simplicity of the system control and significant time savings after implementation."

"Our control department is fully satisfied with FIMIS thanks to its adaptability and level of detail. Planning and managing tens of cost centers has become more efficient due to instant consolidation and comparisons of planned values with reality."

"The implementation of the FIMIS budget system is our next step to make the management of our growing company more efficient."

"FIMIS added value to our company from reporting and controlling perspective. You can build yourself a set of reports and dashboards with separate access for each user with no external help. Until FIMIS implementation I had to populate excel reports for company decision makers every month. Accounting data is now transferred to FIMIS and everybody has the reports in the same time. Most importantly, I can use the time saved to analyze company performance much more in depth while managers can take the decisions more rapidly than before. FIMIS was a very good investment, it brought a lot of benefits for an affordable monthly fee."

"The upcoming organizational division of our company to cost centers put us into a situation, when we faced the future of unacceptable planning difficulties with Excel sheets combined with a possible increase of error. We chose FIMIS because it empowered us to delegate the planning process to each cost center – it enabled a clear visual representation of the target, plan, and the reality and thus delivered the information to the people making particular operational decisions. FIMIS became an everyday tool for the company management. Preferably, we also use FIMIS for planning and monitoring of non-financial indicators, such as utilization."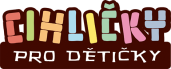 "Our family company produces a baby kit "Brick for Kids". At the beginning, we planned at Excel, but when we started distributing abroad, sales planning and production were not as simple. Partners and distribution channels have also been added and it all started to be too demanding to edit and constantly check the formulas. In FIMIS, planning and comparison with reality is much easier without the need for so many controls. Every year, we increase our production according to the plan, we know how much we sell for what costs and we check the ongoing performance of the plan. For now, it is a perfect tool for us."