FIMIS - Web Application for Planning of Corporate Finances
FIMIS makes it possible to create plans and update them into outlooks that can be continuously compared with reality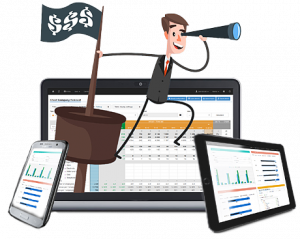 CHECK COMPLEX COMPANY PLANS AND BUDGETS BY YOURSELF, WITH JUST A FEW CLICKS:

EASY FINANCIAL PLANNING
Create and approve multilevel budgets easily. Work in different currencies, use source control and compare different time-frames and versions. With FIMIS, it is a piece of cake!

SAVE ON ICT AND CONSULTANTS
Say goodbye to IT consultants. You can set everything up on your own. FIMIS is web based, cloud and internet accesible. You can start using it without need to install it on your PC or server.

EASY TO USE
Set up everything in 20 minutes. Start quickly and easily, adding more details as you go. Use Excel charts.

CREATE MODELS FREELY
You can expand figures from HQ down to branch level while simultaneously showing annual sums itemized by month. FIMIS links everything from top to bottom. It´s a child play, not one figure will be lost.

MAXIMAL CONSISTENCY
No more will you forget to update a line or a formula in another chart because FIMIS updates lines and formulas in all charts with just one click.

TRUE MULTI-CURRENCY
Do you need a plan independent changes of exchange rates? And you wantto be able to modify the rates? Fimis can do it! Input values in different currencies, which will not change with different rates. In addition, if you need to see the currency, it´ll be calculated correctly.

ASSESSMENT OF DEVIATIONS
Compare budget versions, adjusted outlooks, and real accounts. The system shows track significant differences in absolute or relative values.

EFFICIENT AND SECURE
The system runs on a cutting edge technology based in one of the best CLOUD data centers in Europe. High computing power enables users to enter data in real time while all plans are recalculated instantly.

PARTNERSHIP WITH ACCOUNTS
You can see immediately if all plans are working. Compare your plans with your books and tweak them on your own. Influence the future before it even happens. .

HELPFUL AND RELIABLE SUPPORT
Our experts are eager to help you with the set up or everyday operation. They develop the system and know it inside out; ready to solve your problems instantly.
3 MAIN REASONS WHY YOU SHOULD USE FIMIS
Freedom
master
company finances
in 20 minutes
Cooperation
engage a team,
share plans,
and communicate
Flexibility
use it wherever you
want to make instant
decisions
FIMIS CUSTOMERS AND THEIR REFERENCES

"The FIMIS Budget System helps us a lot with controlling the finances of the vast network of hundreds of branches in the Czech and the Slovak Republic. All the data is compared automaticaly, so that executives can evaluate the financial outlook of their branches. Thanks to these advantages, we are able to save time and money in our budget control process."

"The implementation of the FIMIS budget system is our next step to make the management of our growing company more efficient."

"FIMIS added value to our company from reporting and controlling perspective. You can build yourself a set of reports and dashboards with separate access for each user with no external help. Until FIMIS implementation I had to populate excel reports for company decision makers every month. Accounting data is now transferred to FIMIS and everybody has the reports in the same time. Most importantly, I can use the time saved to analyze company performance much more in depth while managers can take the decisions more rapidly than before. FIMIS was a very good investment, it brought a lot of benefits for an affordable monthly fee."

"The upcoming organizational division of our company to cost centers put us into a situation, when we faced the future of unacceptable planning difficulties with Excel sheets combined with a possible increase of error. We chose FIMIS because it empowered us to delegate the planning process to each cost center – it enabled a clear visual representation of the target, plan, and the reality and thus delivered the information to the people making particular operational decisions. FIMIS became an everyday tool for the company management. Preferably, we also use FIMIS for planning and monitoring of non-financial indicators, such as utilization."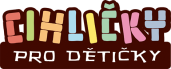 "Our family company produces a baby kit "Brick for Kids". At the beginning, we planned at Excel, but when we started distributing abroad, sales planning and production were not as simple. Partners and distribution channels have also been added and it all started to be too demanding to edit and constantly check the formulas. In FIMIS, planning and comparison with reality is much easier without the need for so many controls. Every year, we increase our production according to the plan, we know how much we sell for what costs and we check the ongoing performance of the plan. For now, it is a perfect tool for us."